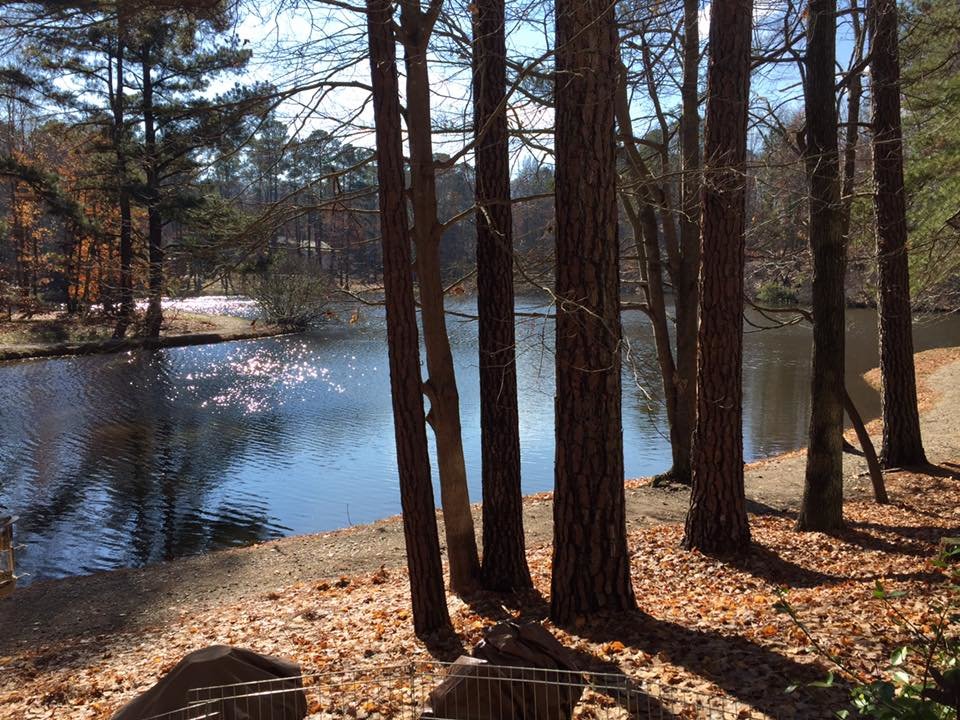 Content Count

116

Joined

Last visited
Everything posted by Cary by the Lake
**** Don't be an asshat. Lehigh of all teams does not back away from any duals, unlike some higher ranked teams that have done so with individual wrestlers to protect rankings.

**** Ken: If I was wrong I apologize. That has been stated/speculated on the Lehigh Wrestling Forum for a long time now. Please accept my apology.

**** Fess up Ken: Wrestleknownothing and Klehner are one in the same, like Mookie, Buck and The Whorehouse are all the same. BTW, I am re-locating back to the Lehigh Valley in PA effective the 2nd week in January, so I will be changing my screen name from Cary by the lake to something else haven't decide what yet, and I unlike others will let everyone know who I am and not hide my identity. Really glad Lehigh as well as others will be wrestling soon.

**** Regardless of his average wrestling career, he sounds like a real great character guy. To me he is very believable and has all the guts in the world to try to do the right thing. I would imagine he and his family are being threatened by many in power positions. America needs more people like him to step forward when corruption is rampant, regardless of how it may affect them in the future. God Bless You.

**** Sorry to see that. It was the best for a long time. I don't know if it was a $ issue or Bruce lost interest or some other reason.

**** It is hard to comprehend. Greg was so many things to so many people. Any attempt to describe him will come up short. I often recall the many times we played golf. He was "real" in every way, no pretense, no excuses. First and foremost I considered him a friend. We have lost a great man. Rest In Peace Friend.

**** Ryan Crookham of Notre Dame Green Pond high school in PA, class of 2022 and #2 ranked overall wrestler of the class has committed to Lehigh University. He is a 2X state champion. He will be a junior this season and has wrestled at 126 last year. This is a monster pick up. Here is the article. https://www.lehighvalleylive.com/highschoolsports/2020/08/notre-dames-crookham-commits-to-lehigh-to-wrestle.html?outputType=amp

**** Sad just plain sad. Obviously The Admin knew before hand. Really shabby to treat wrestlers, coaches and especially Kerry this way. In the long run it is a business and if it cannot support itself, things will change. Hoping all can make plans.

**** Not losing interest at all, just concerned the NCAA may decide it is just not worth it this year. I still routinely visit 3-4 wrestling sites each day.

**** I along with my son and 2 other staunch Lehigh fans, went to the EIWAs at Stabler arena on March 6 & 7, just a few days before the first lock downs. Attendance was between 2,500 and 3,000 for each session. I have not had any health problems since, nor am I aware of anyone else who attended having any health issues, (I keep in touch with many wrestling fans). There must have been Covid 19 germs flying around at that tournament, being the location is in Very Eastern PA and Zero Precautions were taken. Many attendees were from New York, New Jersey, PA, Maryland and other states. We also attended a very crowded local brew pub between sessions. So in answer to the question, Yes, I would attend. We have been locked down too long already. The Lock Down, although well meaning, has severely damaged both our economy and the mental well being of our citizens. Open things up now! There may be subsequent waves of the virus which will result in more sickness, but Herd Immunity is the only real way to deal with the situation.

**** Most people I know tell me: "You have a voice made for radio" (very deep and resonant), I usually answer I also have a face made for radio.

**** Veritas: Jon Trenge Story.

**** Brad Dillon @ Lehigh

**** The Alton brothers were Pa Strongmen. Andrew was always a threat for backpoints or a fall, however, he did not have much of a gas tank, and he lost more than one match where he was leading early and faltered.

**** Rob Rohn pinning Josh Lambrecht in the NCAA Finals after trailing 14-2 with less than 2 minutes to go. Sorry about the quality of the video. Bring on the Cement Job!

**** Wrestlestats serves a very good purpose as a Database for wrestling results/history of all kinds. It can also be sort of fun to play What If. However, I have thought and still think the algorithm they use (even with all the tweaks they have made), is just ok as far as giving meaningful insights of various matches. Many times when I compare wrestlers or teams, as listed on Wrestlestats, I am left shaking my head, (thinking that result just does not make sense). I have asked more than once, what criteria is used and what weighting is used to yield the results? No answers, (crickets), even though I have asked more than once. Until Andre provides more insights into what the algorithm looks at, I will use it as a database for historical data. I still will trust my own instincts and knowledge where I can factor in the styles, strengths/weaknesses of the wrestlers. Just one man's opinion.

**** Pennsylvania: Where to start, just so many. In no particular order: Wade Schalles, Jack Cuvo, John Trenge, Zain Retherford, Ed Ruth, Kurt Angle, Jason Nolf, Cary Kolat, Carlton Haselrig, Ricky Bonomo, Bobby Weaver, Vincenzo Joseph. Just a sampling, the list goes on and on.

**** I concur on many of these, however the one I regret not seeing the most would have been Kutler vs. Kemmerer. Kemmerer straight on, many leg attacks, in your face Iowa style and raised on PA wrestling in Young Guns. But I could not see him being able to penetrate Kutler, (his strength, his ability to counter and maintain center of mat control or escape from his ride). Kutler does not score tons of points but he has been clamping opponents now that he is finally 100% healthy. I am 99% certain the Finals would be Hall vs. Kutler. Just one observers opinion.

**** Not a movie but: How many of you have watched the old MTV show "Bully Beatdown" with Mayhem Miller? Simply amazing. Guys/Gals who love to beat up and humiliate smaller people, get challenged to go against a MMA professional for the opportunity of winning $10,000.00. All they have to do is go into the cage for 10 minutes (5 minutes grappling and 5 minutes kick boxing). The bullies are given $10,000.00 to start and lose $1,000.00 everytime they tap out during the grappling and if they quit, are knocked out or the ref has to stop the contest in the kick boxing they lose everything. It is a great show!

**** Draft Day, A League of Their Own, The Legend of Bagger Vance. All tremendous. I routinely have about 25 movies I watch from time to time and those are in the mix.

**** I remember another time when I went to a Lehigh practice, and instead of practice, the room was being used by visiting high school teams from WVA, SC and NY, who were in town to wrestle (Easton, Nazareth and Northampton), in what was named I think The Lehigh Valley Challenge Duals, (I may be wrong about the actual name). Top schools from other states would come in and take on the LV best. While there, I remember one of the area wrestling guys came up to the coach from SC and asked:" Are you ready for the Cement Job?" The coach said "I think we've got it covered." Well that night one by one the teams from the other states got shellacked 62-3, 59-6, 69-0, or similar scores as they learned first hand what Lehigh Valley Wrestling was all about. I also remember while I was working in the NE PA area, (while working for Allied Signal Aerospace), around 1987 or so, The PA State Regionals, were coming up and some of my Co-Workers were discussing how the local boys would take care of the District 11 boys. Some of their wrestlers had gaudy records like 29-0, 31-1 and 31-2 and were seeded 1st in the Regionals. The D 11 boys had records of 26-5, 25-4, 27-6 or such, as hardly anyone was undefeated because they all traded wins against each other. Well, the Regionals came and went and one by one the local District Champs and Runner Ups were beaten (some very badly), by D11 wrestlers (with lower seeds) with lesser records. The locals just could not understand how that happened. I just commented: "D11 wrestling is a whole different animal and very few survive unbeaten". True Story.

**** In the Lehigh Valley of PA, this has always been called The Cement Job. The key is getting the Chin. There are many variations (Flying Cement Job, Concrete Special and others). The origins as far as I was told a long time ago, originally came from Wade Schalles when he was at Clarion. Wade developed it and Don Rohn learned it there and brought it back to the Lehigh Valley when he started coaching at Hazleton then Northampton. Pretty soon every Lehigh Valley school (Northampton, Nazareth, Easton, Parkland and others) were using it. I was at a Lehigh practice one day when Coach Tom Hutchinson had Tommy Rohn (Don's son) put on a clinic for the rest of the team. There is a famous video of Rob Rohn of Lehigh, pinning Josh Lambrecht of Oklahoma in the NCAA Finals, after losing something like 14-2 with less than 2 minutes to go, (See attached link).

**** Not buying Kemmerer even making the finals. "Marky Mark v Kemmerer? I still feel like it was Mark's to lose but I have this feeling that he's HEW. We were all robbed by not seeing this and the 165 final." I really do not think he would get past Kutler. Granted Hall would be 99% favorite to be there, but he is a different guy (exceptionally fast, supple, stronger than he looks and adaptable). Kemmerer on the other hand is more of a straight ahead, in your face Iowa type guy, who just keeps shooting and re-shooting. Kutler would have been too strong for him with his (keep control of the middle of the mat and ability to stop attacks and riding skills). All this is just conjecture, but after the cancellation, that is all any of us have to go on. Blessings to all and stay safe and healthy.

**** Tobus: Great write up. We will never know the real results. It is truly a shame, but I guess health and safety must prevail. 174: Ben Harvey over Lydy? I would think Kutler takes out Kemmerer in the Semis (by shutting down his straight on attacks using his center maintaining control and rides K out for over 3 minutes RT) and wins 4-1, to reach the Finals. Hall once again beats Lydy in the Semis. Although I would love to see Jordan beat Hall, Mark Hall wins 5-4.

**** Blades: I hope this is the last daughter and the last play. D3 and I miss hanging out with you. I agree about Womack, but his health as been marginal all year.