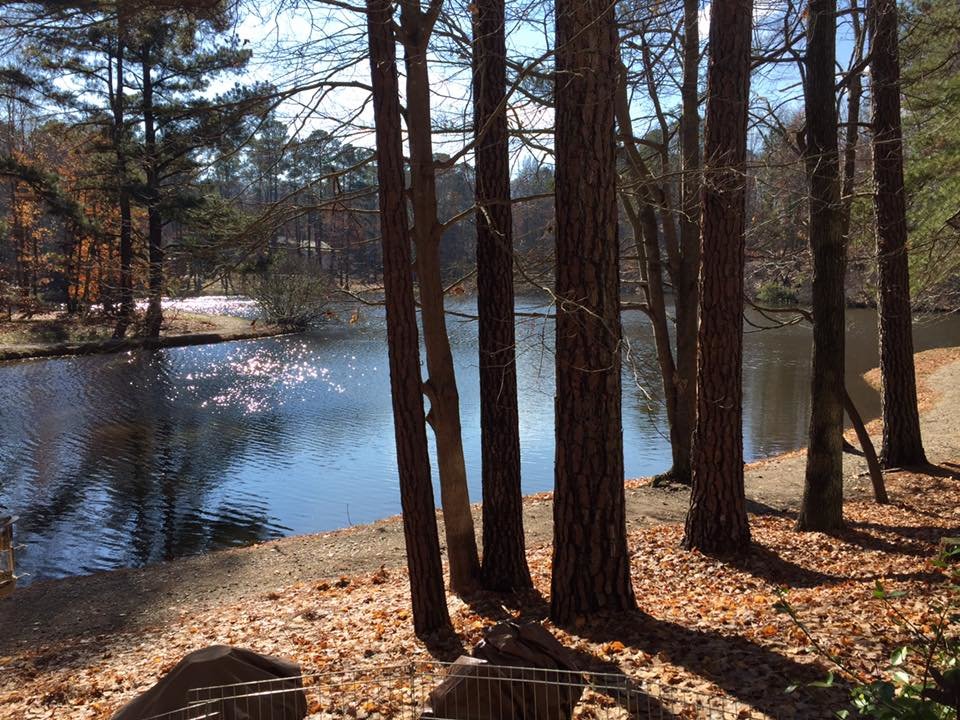 Content Count

116

Joined

Last visited
Everything posted by Cary by the Lake
**** It looks like a 4 team race: Lehigh, Army, Princeton and Cornell, with Navy not too far behind. Not as big time as B1G, with many sure fire AAs but a number of really good wrestlers there. Some of the contenders: 125: Glory, Paetzell, Colaiocco, Chalifoux, Curry and LaJoie. 133: Tucker, Farro, Wert, Trampe, Miller, Ferrante. 141: Zapf, Profaci, Baughman, Kazimir, Pomrinca. 149: Kolodzik, Clarke, Hoffman, Richard, Ogunsanya. 157: Monday, Hartman, Humphreys, Artalona and Ladnier. 165: Skidgel, Conigliaro, Jarrell, McCormick and Hartman. 174: Kutler, Harvey O'Malley and Parker. 184: DePrez, Weiler, Stewart, Harvey, Stefanik and Lowe. 197: Darmstadt, Brucki, Jakobsen, Koser and Phipps 285: Wood, Slavikouski, Sullivan and Furman Who is planning on going? I know D3 for LU, MS64, Mookie and some others will be there. Who else?

**** Better question is: Who is going to the EIWAs. They are at Lehigh.

**** Just turned 70 in October.

**** Wade (Plastic Man, Gumby) Schalles. (Mean) Gene Mills.

**** Weiler at 184. When he is on, he is a monster, other times can lose to some he should beat. Who will show up at NCAAs? If the monster shows up, very few will want to wrestle him.

**** I analyzed the match prior to it and felt Lee was going to win because he is just too complete a wrestler, (neutral, top and bottom). His technique is excellent. He has an incredible gas tank and his length is tough to handle. Pletcher is also excellent but depends on his explosiveness from neutral and his tremendous core and thigh/butt strength to negate most leg attacks. He has legs like redwoods. However, once he is down he really doesn't have a really strong up and out move, at least not good enough to get away from a really good rider like Lee. I think we will see 2 re-matches, with Lee winning both. Lee will be NCAA Champion.

**** Lehigh 2020-21 125: Paetzell: potential 2020 AA. 133: Farro/ Lane: Farro could surprise and AA in 2020. Either way 133 will be a strong weight. 141: Moran/McGonagle: Another strong weight. 149: Hoffman/Karam/RS Frosh Hines, another strong weight. 157: Humphreys: potential 2020 AA. 165: Meyer: True 2020 Frosh, who is getting very close to turning the corner. EIWAs may be the time he breaks through. 174: Logan/Ruth: Both will be RS Frosh with high potential. Kutler will be missed. 184: Weiler: potential 2020 AA, just needs more consistency. 197: Jakobsen: will be strong weight. 285: Wood: already AA and potential 2020 AA will be in the mix ongoing.

**** Ty Moore (RIP): Pinning machine in highschool (4Xer), but somehow, never translated to college D1 success.

**** After Lehigh 149 Jimmy Hoffman was injured against Minnesota 149 Lee with an illegal hold (bad knee injury), Coach Brandon Eggum supposedly said: "guys do that all the time and the refs rarely call it illegal". Not very classy.

**** Not to forget Ty Moore (RIP), (4X PA Champ), who was almost unbeatable in high school, but never AA'd in college.

**** Lehigh vs. PSU 125 3 L 133 3 P 141 4 P 149 Toss Up Leaning 3 L 157 3-4 L 165 4-6 P 174 Close but 3 P 184 3 L 197 3 L 285 3-4 P Will depend on if Wood has his stamina back from illness. If The Gods shine on us then 17-16 PSU, if not could be as bad as 23-12. Leaning towards 19-16. Definitely will be watch on Patriot League.

**** I am very sorry to hear this. I was in the Lehigh room for practice, only last Tuesday with my son Jake. John like usual, came over and talked and took the time to point out all the new wrestlers. I hope everything is ok. John is a class act and I wish him well in whatever he does next.

**** First the Okst reporter is a Homer first and foremost. Second Plasmodium sounds like someone who likes to pick at scabs. Just one person's opinion. If you were not there then you are handing out 2nd, 3rd or 4th hand information. I know Jack Foley personally. He is one of the top healthcare professionals associated with wrestling. He would never disqualify any wrestler so Lehigh or any other team could have a leg up in a match or dual or tournament. Jack is on the the most respected in his field, Let it go.

**** That is an easy one. First, they want guaranteed revenue of a yearly commitment. Second, is an unwritten rule in business, that if you are not going to commit to an extended relationship at a reduced rate, then you are going to pay a premium for the flexibility of a shorter commitment. A Basic business principle.

**** Entering into that scary area is more than most souls could tolerate.

**** True Frosh Logan will be a very good one.

**** No I won't comment, it would be too easy.

**** Bench Press is a good indicator of Push power, however it favors guys with shorter arms. It is just Physics, since the lankier guys have to push the weight farther off their chest. Longer armed/Lankier guys usually will not be able to bench near as much as shorter/stockier guys. Bench Press Strength as a measure of strength and Push power does not necessarily equate to strength and ability to use your strength on the mat. Lankier guys may be just as strong or even stronger in practice. The ability to combine their overall body strength with their range and ability to keep guys away may actually make them stronger on the mat in a more practical way of looking at it.. An Example would be a guy like Wade Schalles, (never a physical specimen), who was able to move and control much more muscular guys. Schalles completely overpowered Lee Kemp (known for his strength and who was much more built) by keeping him away with technique and controlling the ties, and then used his overall body strength to win.

**** Scribe was probably never scored upon because he never stepped on a wrestling mat. Therefore, his record is unblemished.

**** Hey, I resemble that remark. Blessings.

**** Thanks Scribe we can always count on you.

I understand your point/points, but we are 2 days from the first roll-out of our team. Probably 3 weeks from knowing who will and will not be in the starting lineup. There is an old saying "if you look for negativity, you will undoubtedly find it". There is enough rancor and negativity in the world today, without looking for more. To me College Wrestling will be a very calming influence, which I am really looking forward to. Relax and enjoy the season. We have waited 7 months for this.

**** I am taking the previous 2 pages of responses as Lehigh Fans who are very anxious for the season to start. With WrestlingReport.com being down, there has been next to no information coming out prior to the last few days. Take a deep breath. We will potentially have a very good team, so just be patient.

**** Hey I am way, way below that age.

**** It has been confirmed that the Lehigh Brown and White Intrasquad Event on Thursday night will not be streamed. The lineups are out, but I am not going to post them as the release is from the pay subscription to LU Wrestling News Magazine. The Intrasquad will be one of three events that will determine the starters for the November 16th Dual Opener against Oklahoma State. The other two events will be the Princeton Open on November 3rd and the Journeymen on November 10th. The coaching staff will evaluate those results as well as progress with in the room to determine which wrestlers will be the starters. Rest assured there will be some great match ups featuring many returnees as well as four from the strong 2019 recruiting class. It should be a really good gauge as to how D1 ready the incoming frosh are. I would assume the plan would be to redshirt the incoming frosh unless they are obviously better than their seasoned opponents.