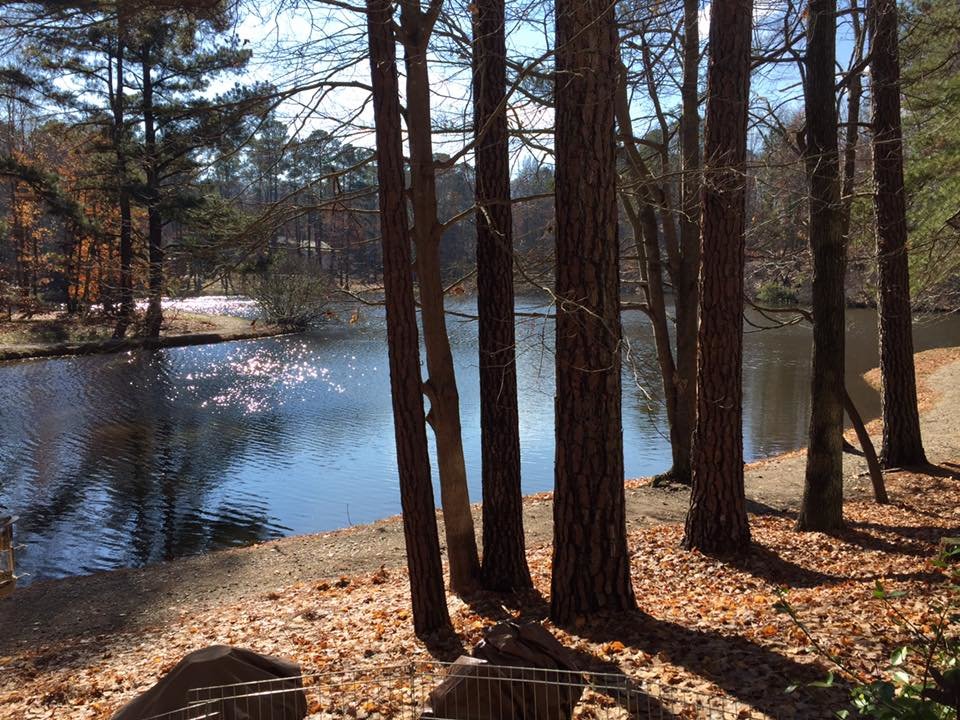 Content Count

116

Joined

Last visited
Everything posted by Cary by the Lake
**** Overall a great job and a Labor of Love. All on this Board have their own predictions but at least you had the courage to post yours. I only see one glaring omission: Josh Humphreys of Lehigh will at least make the Blood Round and very likely can place. He is a Young Beast, similar to Austin Meys in strength.

**** I have cancelled all off-site meetings for Thursday through Saturday and will be working from home while watching. The Animal Show is almost here.

**** 125: Lee/Rivera 133: Suriano/Fix 141: Yianni/McKenna 149: Ashnaught/Jordan 157: Nolf/Berger 165: Joseph/Marstaller 174: Hall/Lewis 184: Martin/Reenan 197: Nickal/Moore 285: Steveson/Wood

**** Love to get in but NOT posting email.

125: Lee over Rivera 133: Suriano over Fix 141: Yianni over McKenna 149: Ashnaught over Jordan 157: Nolf over Berger 165: Joseph over Marstellar 174: Hall over Lewis 184: Martin over Reenan 197: Nickal over Moore 285: Steveson over Wood

**** I have always appreciated that you take the time and effort to provide this data set. Many times I do not agree with the outcomes forcasted, as I think the weighting given to some of the parameters being looked at must still be off even after you have made numerous adjustments. Example: I just do not see Stoll beating Wood. Yes, Stoll is huge but he is pretty much operating on one wheel and against a very mobile and attacking style like Wood presents, I would be very surprised.

**** Not likely to AA. First match against Wood, throws him into the Consolations, which is a long/tough road for anyone on one wheel.

**** Has anyone tried printing the EIWA brackets from Flo Arena. I tried 125 and it prints our vertically with each round going down the page. It took 3 pages for 1 weight class. Can any of our more techy posters make a suggestion as to how to print all the weight classes as a bracket? Thanks in advance.

**** We will never know how good Matt The Cat could have been. Too many injuries. He was great, with a multitude of great moves. I knew him after college when he was working in Wellness. Great Guy.

**** I have had problems also. I tried to post a picture to go with my Screen Name but no luck. Yeah well, life goes on. It is almost Tournament Time.

**** Yes this is a Semis match but another Non Call, this time a Fall for Brad Dillon against Carl Fronheiser. He had him stacked and Kessel refused to call it. Like the picture above Kessel simply refused to make a call. Hence the Wrestling Term being "Kesseled". I like Gary but he made some bone headed calls or non calls at the NCAAs.

**** I remember the at the Sheridan Tournament sometime early in the season, in the 1980s when Bernie Brown of Lehigh wrestled Tab Thacker of NC State. Bernie was about 215-220 but really strong. Tab was, well Tab and weighed around 425. Bernie tried to stay away to stay healthy but finally tried a single leg. Bernie later told me, "Trying to lift that leg was like trying to lift a Redwood". Later in the match Bernie was down and tried to escape. He got to his feet but Tab had him from behind and landed on Bernie's back, squashing him. Bernie was hurt but toughed it out to finish the match on the losing side of a 11-3 decision. Later it came out that Bernie suffered a hernia with the attempted escape move and squash. He ended up missing a number of matches.

**** In the Lehigh Valley, it was always called The Cement Job (because of all the Cement Plants around the area). There are a number of variations. The story I heard goes: Wade Schalles developed it (among a lot of other moves) while at Clarion. Don Rohn was also on that team and when he came back to the Lehigh Valley after college and started coaching, he brought it with him. It soon spread among all of the schools. Yes, Rob Rohn used it in the Finals against Josh Lambrecht when he was behind by 11 with a minute to go. Lambrecht probably still has bad dreams of that moment.

**** I am still wondering if there is something not quite right with Lee (sick, injury), or like some others have said: HEW, been scouted effectively or just too one dimensional. Something just does not look/seem 100%. Hopefully if there is some physical issue, he will heal enough to be close to his "normal" by the B1Gs and NCAAs. If not and it is one of the before mentioned other reasons, I do not think he will repeat. The conference tournaments will show us a lot, not just with Lee, but with all the other potential placers. Right now how I see things shaking out for seeding purposes is: 1st: Rivera: Extremely quick and tenacious. Undefeated at 125, only loss to Micic at 133. Has beaten Lee and Bresser. 2nd: Picc: Same as Rivera, but more experienced. Undefeated, has beaten Lee, Glory, Foley and Russell. 3rd: Mueller: Strong and very good in all positions and very experienced. Undefeated but hasn't wrestled anyone in the Top 20. 4th: Bresser: Quick and unpredictable. Only a loss to Rivera in SV, but hasn't wrestled any else except Russell (close 2-1 win). 5th: Lee: Will he heal effectively enough if he is in fact sick or hurt? Can he sort it out and get his mojo back? 6th: Arujau: Extremely quick, unpredictable and hard to wrestle. Only loss to teammate Tucker, but besides Glory who has he wrestled? The conference tournaments will hopefully sort out a lot of this.

Schalles was probably my all time favorite. I first saw him at an International Match (USA vs World) in 1969 at a community college in Maryland. He faced a Junior World Greco Champ from Iran. Schalles was listed as representing Shippensburg State College and was long and lean but not imposing at all. The Iranian was a Fireplug built guy. In the first minute, the Iranian tried to hook up Schalles twice for big throws but Wade was able to squirm out each time. The third time, the guy actually got Wade off the ground and it looked like it was all over, but Wade got one toe down and swizzled his hips and hit a Lateral Drop right to the back for the fall. I talked to Wade after the match and he told me: "It doesn't matter how many points I give up early in the match because if even one of my moves works the match is over". I was amazed by his confidence.

Micic is just better at finishing, plain and simple. Suriano had Micic's leg many times but could not finish.

**** I watched the dual and think Missouri is definitely a Top 5 team. Both Okst and Mz mostly won where they were favored., with Mz winning one toss up (Mauller over Gfeller), with Okst barely winning a closely ranked match (Rogers over Flynn 6-5). Additionally Okst won the last two matches (Weigel over Koelling and White over Elam) where they were heavily favored, (both Okst wrestlers Redshirt SR AAs, while both Mz wrestlers are FR). Overall it was an excellent dual. I do agree with Crew Wrestling that Mz should get out of the MAC and be in the B1G or another more challenging conference. Both Okst and Mz are Top 5 teams and both will do very well at the NCAAs.

**** Ok, I'll bite. 125: Lee: Will wear Rivera down with toughness. 133: Micic: When he is healthy, definitely the best. Looks like he is finally recovered. His experience will beat Fix, Suriano and all others as long as he is healthy. 141: Yianni: Just too all around to be stopped. Real Fire in his belly. 149: Ashnault: Top game is murder, neutral and bottom both good enough. 157: Nolf: Unless someone poisons his food, a no brainer. 165: Cenzo; Toughness/Technique and Tenacity when needed. 174: Hall: Technique/Defense and Strength beyond what he looks like. He finds a way. 184: Martin: Just too athletic and strong to be denied. His experience will also be the difference. 197: Bo: Same as Nolf. 285: Steveson: The man-child is simply amazing.

**** Definitely immature and not classy. However, I think Steveson is just incredibly bored. He loves the limelight and wishes that some team will put out a Hwt. who can challenge him. One of the closest matches so far was the match against #6 Jordan Wood of Lehigh at the South Beach Duals. They have met many times with Steveson winning all but the last match was at least reasonably close 9-4. There is a lot of respect between both Wood and Steveson as they hugged after the match. Steveson is looking for a challenge so he can show how good he really is.

**** South Beach Duals 12-29-30-2018 Lehigh will wrestle 4 duals this weekend (Minnesota, Missouri, North Carolina and Virginia) at the South Beach Duals. This will be the first time this season, Lehigh has had a somewhat full team and will give The Mountain Hawks an opportunity to see how they shape up against some top competition, with a fairly full team. Only 125 (Schram) and 133 (S. Parker) will be missing potential starters. Below please see the wrestlers for each team per Track Wrestling which is offering Streaming for $19.95. Lehigh Minnesota Missouri N. Carolina Virginia 125: J. Lane, Russell Smith, Heilman Mueller Resnick Valdiviez 133: Farro, Lizak Erneste, Harding, Hayes Paetzel Hart Szymanksi 141: Karam, McKee, Eierman Hernandez, Krivus, Pomrinca Jones Headlee Hart Kiyono 149: Schuyler, Thorn Mauller, O'Connor, Murphy, Hoffman Stigall McClure Martino 157: Humphreys, Bleise, Jacques Davidson Keating K. Lane Patton 165: GF Wolf Brolsma Flynn, Monday, Coy Fortuna McDonald 174: Kutler, Skatzka, Lewis Kane Patrick, Gallick O'Reilly Peck Kinsey 184: Preisch, Webster, Wisman, Ness Shaney Weiler, Krone Mariott McClure Price 197: Jakobsen, Anderson, Watkins, Queen, Aiello Gentile Streifel Kelling Blair 285: Wood, Steveson Elam, Daniel Love, Lacombe Jiovenetta, Scherer Bohlken

Thanks my friend. BTW, you never thanked me for introducing you to Denny at the EIWAs last year. I know you are best of friends now.

Scribbles: Like I said earlier I respect your wry sense of humor. Regarding your wrestling knowledge, I will hold off making any comments on that until you show some. Merry Christmas Friend.

Same name, definitely not the same guy although I am a college wrestling fanatic. I am 6'3" and weigh around 240, with multiple orthopaedic surgeries behind me.