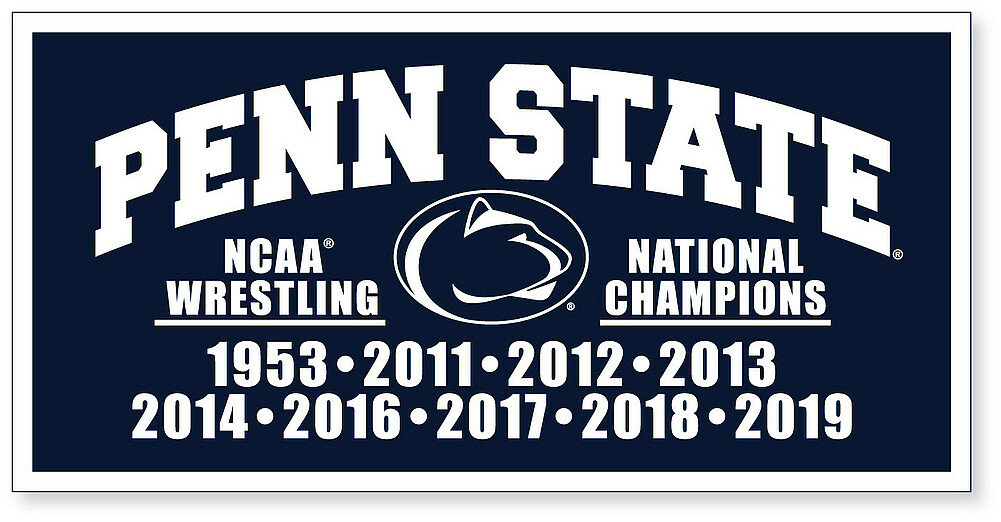 Content Count

139

Joined

Last visited
Everything posted by malcolmJfromPA
I know Manville changed a lot in high school . His college career is yet to be determined.

Shak also beat Pagano 6-0 and only 2pt losses to Warner Schultz and Davison. End of days ahead for PSU I guess. Shak should just stay home and watch the matches on TV.

4 of the last 5 years they have AA'd at HWT. Highly doubt this is a problem area for PSU.

FACT CHECK!!!! Lawson finished 6th at HWT 2015. And I believe they qualified someone every year but the one when Nick got hurt. Not the same at 125.

Probably not but, you make it sound as if they should not even get on the bus. Besides your doom and gloom for Shak and HWT is a little overzealous.

Maybe they should just not weigh in then since that is what is going to happen. Leave Meredith and Gardner back at state college.

Regardless, nothing is official. Besides if Kerk gets the start this year or next Seth has to beat him to see the mat eventually anyway and who know maybe he can.

Your not entitled to anything you don't earn. If Seth can beat Kerk then the spot is his. If not its not, end of story. If his feelings are hurt go wrestle for Cal Poly. Im pretty sure he understands that which is why you wont hear boo from him.

Im a big Waynesburg High School fan and love that Wyatt came back. Does anybody know if his brother is wrestling collegiately?

I guess that free education, top notch training and being part of national championship wrestling teams is "rough" . We should all have it so bad.

Cael care about all his wrestlers. But its the TEAM first. You can't get feelings about not starting. At the end of the day its who's best and who's best for the team and the "Nevills clan" know this. You think the same thing is not happening in Iowa? Ask Wilcke.

The race could truly come down to what he can do. I have to think we will see a better version but all indications show its not going to be close to 2018 Shak.

Maybe Duke can get some more Finesilver's somewhere to fill out there team.

For me its any of the Iowa and PSU matches. I usually never actively root against a team but this year I will be just as concerned with both.

When I heard he doesn't drive and those stories it just made it more interesting. Im not a fan of his but enjoy learning more about these guys. Maybe focus a a guy from a different team each week. Maybe from the most anticipated match of the week and kinda runs some stories about guys from that match leading up to it.

Lol. They do run a lot of stories on him. But he is super interesting. I think it makes for a good story but your right sometimes it can be too much. spread the wealth I guess.

WTF? I truly enjoy the show. I don't always agree with everything but atleast its something to listen too about wrestling. Major bummer. Heck a few of us on here could fill in if they needed.

Read the banter on here. You will S*ht yourself laughing!

I think its because most sports can be won with X and O's but in wrestling its much different.

I never thought about this until now and I think its interesting. I 100% agree with you. I could not make a case for another sport.

Did they say they weren't having one at all then? I'm probably the only person that dosent follow twitter

I havent seen a new one today. Was looking forward to them having Dresser on to hear his explanation about the last chance open.