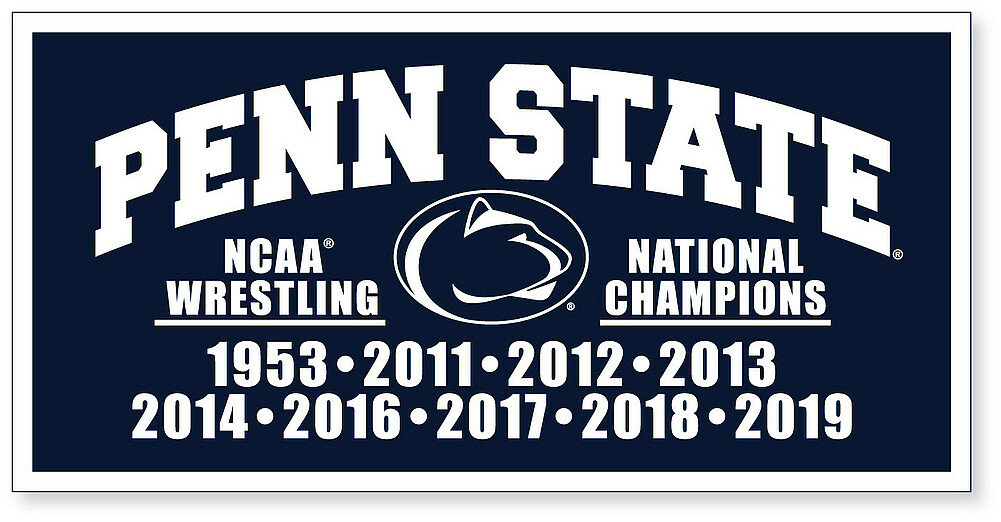 Content Count

139

Joined

Last visited
Everything posted by malcolmJfromPA
Bruh, you answered your own question. 2 matches!!!!!! no body of work to place him. Its not a matter of him being the worst its simply out of default. Nobody else has wrestled as few matches to SHOW where they stand as Berge.

Agreed. Just love goos programs trying to get better. I love to see what the acc has done recently.

Nope. Just a guy with common sense.

As a PSU fan I am biased. But I think Cornell and Michigan have some bullets in red shirt as well. I think they even have more than PSU.

Well PSU does have a tone in Redshirt. Lee, Manville, Beard, Starocci and Kerkvielt. Id say that is better then a team of 10 backups point wise in a tourney.

Lol. Im subjective. Just thought my reply was funny. Those 2 will duke it out over the next 4 years so it will be fun to see what happens.

Did Kerk transfer again from PSU to ASU?

That team would beat Duke and Brown for sure! Lol.

Pipher would have lost as well. you can't deny the upside with Berge is significantly more. Anyone that says this was a bad idea does not get it. The young man is good to go + coach wants him to go + he is your best at that weight = WHY NOT SEND HIM OUT THERE? Any other debate has no basis.

Plausible. But isn't it PLAUSIBLE that he beats them all as well.

Who do the Brands run out there for tourney season? You have to think its Assad right? Because Brands bro would burn his shirt otherwise right.

I guess we have to wait and see. That's why I think this year is so much fun. Great for wrestling and good for the fans to have the ability to argue the race. The last few years or so has been who gets second and if the Brands bros will lose their minds chasing. Good to see the fight this year.

Berge will be fine!!!!!!!!!!! Besides I think Iowa is know for wetting the bed in March anyway. Just take a look at Bull, Murin, Lugo and Warner. Not great post season wrestlers.

Who would place higher than him besides Deakin and Young? The Kinner match is a throw away. Its truly not relevant as he is going to get in much better wrestling shape by then.

Agreed glad there are a few on here with sensible comments.

Junk!!!!!!!!!!! Not every kid wants to stay in college 5-6 years fist off if he felt he can go then WHY NOT? Berge was off for months and just came back. Who cares if kinner started at 133. Berge was a R12 last year and is the BIG weakest weight. I have little doubt he gets in the tourney and score 5-10 points which might be just enough to keep them right with Iowa.

With Berge back!!!! I think PSU will have enough points to win the BIG tourney. I think in a smaller field PSU can win the tourney but NCAA's they may not. They should out place Iowa @ 141, 165, 174 and 184. But I think they keep it real close @ ,149,157. 133 may come down to the seeds as to places higher. Iowa has a much bigger point advantage at 125, 197 and HWT. This is so unpredictable and things still keep changing. This is going to be a great post season and will have so much more possibilities come March.

Lol. you are a true optimist!!!!

Maybe Im wrong with that idea but am open to hearing another view point.

Chaz tucker will likely be undefeated at the end of the season which could make him the #1 seed. After B1G tourney the four legit contenders all but one will still have another loss. This potentially force the NCAA to seed 2 or even 3 of them on the same side of the bracket. Especially with Rivera not wrestling as much this season. When clearly "I" think atleast 3 of the four should be seeded higher than an undefeated Tucker. Thus making it harder for 2 of the 4 to make the finals.

Is anyone else a big fan of the additional shows that are being done? I know FLO gets a lot of flak and in some cases rightfully so but I think anytime we can get more content its a good thing. Brining in Ben has been a good change of pace and now seeing and hearing more from the rest of the crew I think is awesome. Also great coverage over last week on the PIAA team tourney. Love that in Hawaii I can watch live.

Depending on seeding you may have to beat 2 of them or even 3 if the NCAA screws it up and puts 3 of them in the same half of the bracket.

Looking forward to the PA individual post season. Big Fan of Waynesburg and the WPIAL. I looking forward to see if Waynesburg can score enough points to take the trophy in Hershey. Their run last 2 weeks was awesome. Look forward to seeing this team develop over the next two years.

Although nothing is 100%. Id say that one of the 4 of them win is at 95% with the remaining left to the field. The field being Phillipi and Tucker. The real fight is those last few spots.

I would say 157 is the B1G weakest weight. How many auto qualifiers do you see them getting?