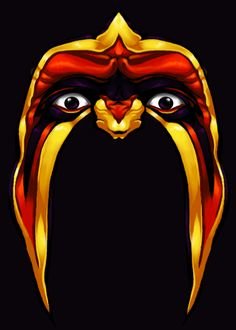 Content Count

46

Joined

Last visited
Everything posted by Ultimatepip
You couldn't pay me to read that ignorant clowns take on anything. I hope he chokes on a turkey leg Thanksgiving day.

He's also a very good Disc Golfer. Took 2nd at the US Amateur Open, and 9th at the Amateur Worlds. He has an 18 hole disc golf course on his property and recently was visited by the #1 ranked disc golfer in the world. He has talked about going Pro several times. I'd love to see it as I am a disc golfer myself!

You call 2 illegal moves an off day? LOL

If Keshawn Hayes was healthy, they would have won that dual!

Lee wins 4, and a gold medal!!

4-3 tOSU Pletcher looks good!

What was the score of the Gross Nato match?

Romero is looking pretty good this year, I wonder if the weight cut last year was too much for him?

I love Nickal, but Synder would smash him!

Cause the scoring is too subjective in freestyle. Ok forget the guts and the laces, but I still think push outs would be nice. I know we have the new stalling rule now, but I think we should take it a step further.

Iowa definitely has the style that would favor pushouts.

Curious what everyone thinks? I'm talking a point for pushouts on the feet, while wrestling on the mat the regular rules would apply. Do you think it would encourage more action? What if we took it a step further and gave 2 back points for freestyle exposure, like gut wrenches and leg laces? It sure would help when transitioning to freestyle. Just a thought....

Between the Big 10 network and USA Wrestling on YouTube, I get everything I need.

I would never pay a dime for Flo...ever.

Power vs Power. In the words of Highlander, " There can only be one"

I guess that means Singletarys ridding the bench eh?

Cejudo Pico Askren Sanderson DC Lesnar

Sorry my comments dont follow your far left authoritarian view, you ignore me because I expose you for what you are. You advocate people getting banned because they don't agree with you. You think your the most intelligent person here. We all know that's a farce. Stay in your own lane, which is the opposite of reality.

I thought Flo said 4pm E.T.

Amen brother, it's nice to see rational people on here!! I hope you have a great night.

How about you clowns stop clogging this thread with worthless Law and Order horse sh*t. It would be much appreciated. You seem to have this " holier-than-thou now" attitude every time you post. It's a wrestling forum for gods sake!